Welcome to The Gild
The Gild is pioneering a new way to experience fine jewelry. We explore the intersection of jewelry, community, and technology-- and the playfulness of it all. We are a fine jewelry brand sold by exclusive retailers and through digital NFT collections. We also proudly offer custom work to create your dream piece of jewelry -- either to be worn or as a digital collectible.
More about our story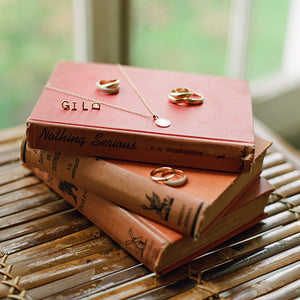 About Our Jewelry
We seek to create a community where solid gold and digital art come to play. The Gild Jewelry is made in New York City from the highest quality 14k gold, sterling silver, diamonds, and gemstones. If you're interested in working with us on a custom piece, let's get in touch! 
Let's Talk!